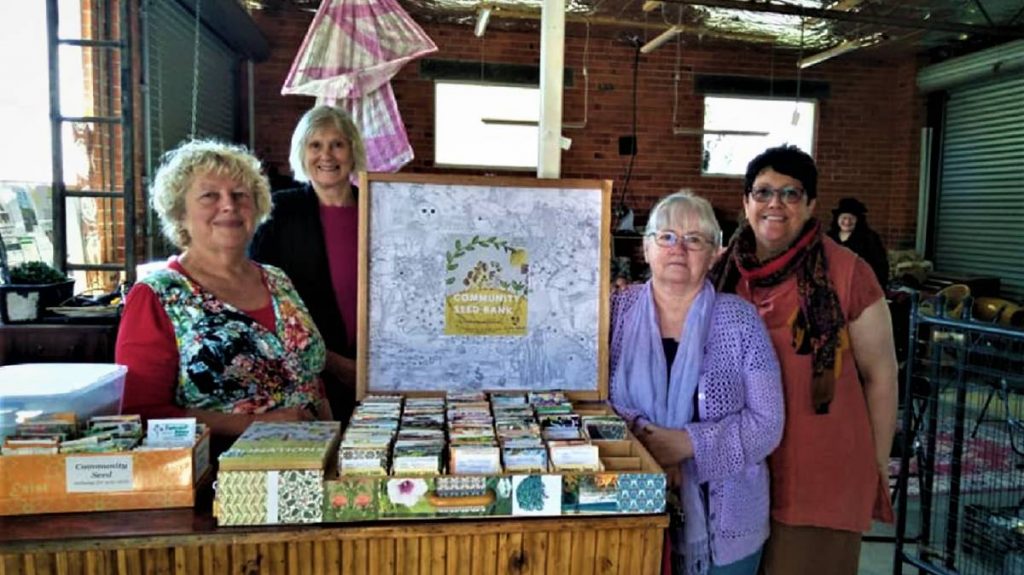 https://www.theadvocate.com.au/story/6997350/second-coast-seed-bank-opens-for-gardeners/?cs=87
A second seed bank has opened on the Coast, prompting eager gardeners to fossick through pretty packages of seeds for their next project.
Dr Caroline Smith said there were all different kinds of seeds available at the Wynyard seed bank in Saunders Street, which is run by Live Well Tasmania.
"The one we're running is mainly food crops but it can be flowers or ornamentals."
She said the seeds were kept in paper packets made by a team of four women.
"We make little seed packets out of old magazines and when people bring seeds in, we select the healthy ones and repackage them, label them with what they are and the date."
The Wynyard bank has three categories of seeds. Heritage seeds are open pollinated and become hybrids if they don't have a buffer zone around them.
Mystery seeds are brought in by people who don't know what they are.
"People can take them for nothing and try them out."
"The mystery seeds are free but otherwise people can swap packets of seeds or donate a gold coin."
Dr Smith said people had been saving seeds for thousands of years since agriculture started so it was nothing new.
A seed bank was a good local resource for people who couldn't afford to keep buying seeds or those who had too many seeds and wanted other people to have them.
"The seed bank idea is to save our own seeds from one season to the next."
After Saturday's launch, Dr Smith said many people were after carrot seeds. And they were also interested in flowers and bushes that attracted insects like bees.
"We're hoping that the local community will be encouraged to grow their own food and save their own seed," she said.
Seed banks are at the RESEED Centre, 30 King Edward Street Penguin and Live Well Tasmania 28 Saunders Street, Wynyard.